Now that the the summer months are knocking on our door, I am thinking outdoor living. I used to crowd our porches with planters. But right around July, I would get sick of watering all the flowers. Before my kids, it was easy, but now with three, I really don't have the time or memory to water them. So the last few years I started to deplete the planters. I am down to 6, and 4 of them are ferns. If that isn't low maintenance I don't know what is. But, I love the look of planters with flowers greeting the homeowners' home. Some of these caught my eye.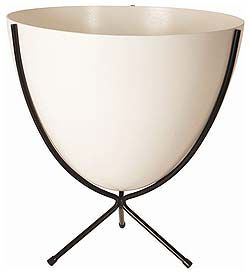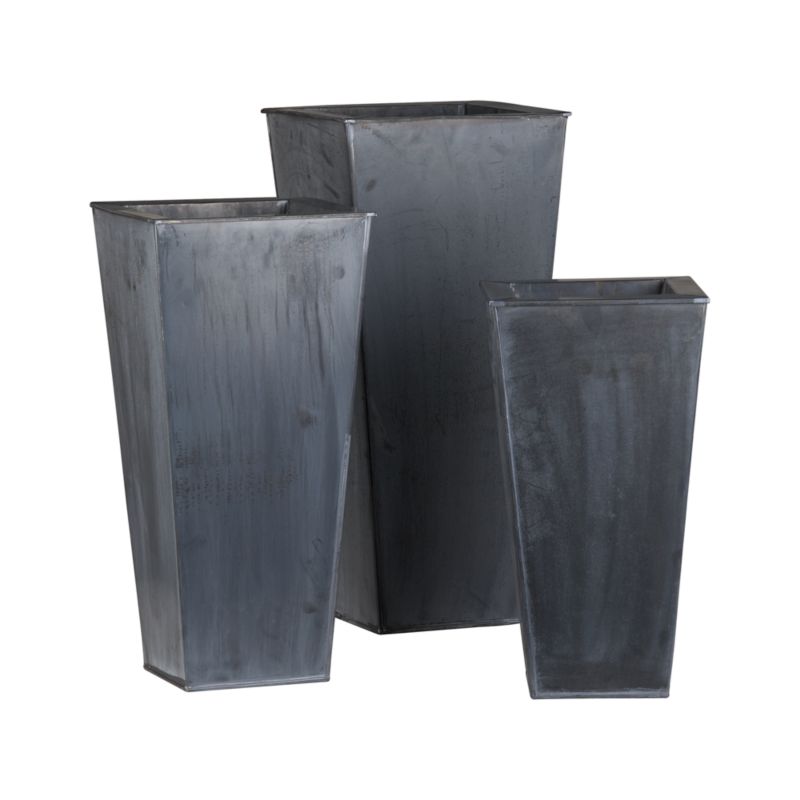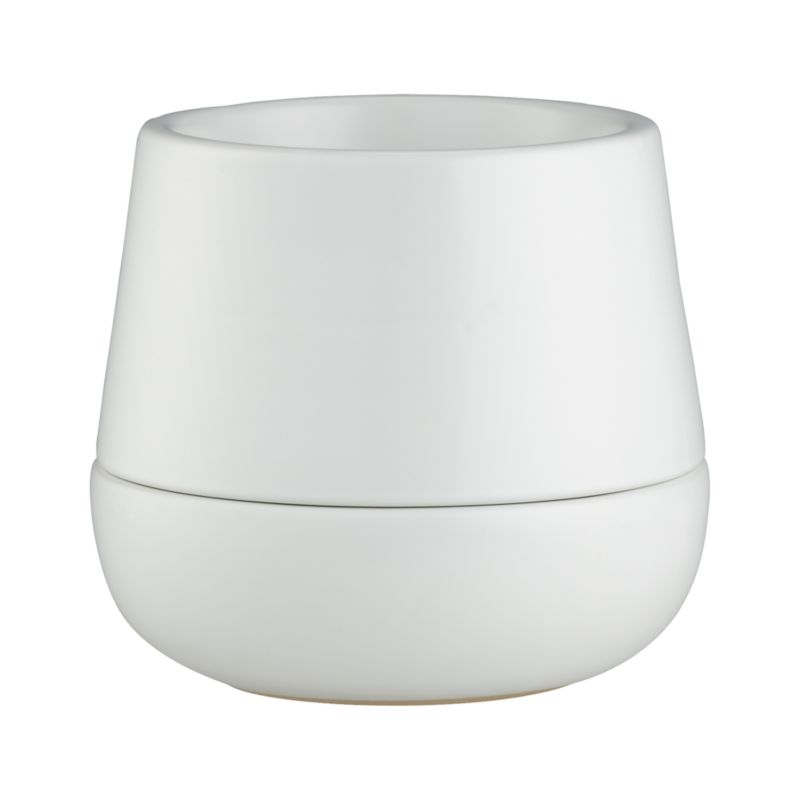 How do you decorate your outdoor space with greenery?
image 1 via Iris Speckled Planter – Black | west elm. image 2 via Bullet Planter – Short, Black – Design Within Reach. image 3 via Set of 3 Zinc Tall Square Planters in Garden, Patio | Crate and Barrel. image 4 via Halo Straight-Sided Pot-Saucer in Garden, Patio | Crate and Barrel.